Okay, I'm breaking a long radio silence to announce that I've caught the game development bug again. And after a "while" of development, I have a brand new iPhone/iPad game to show for it.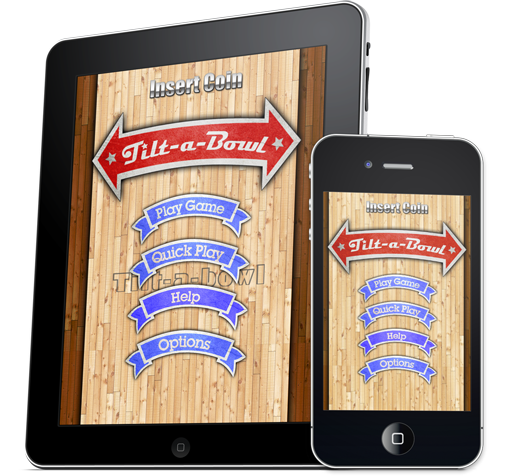 Tilt-a-Bowl is a game idea that dates back to the original NO2 Games days in Cincinnati. At the time I pictured something that was a cross between a bowling alley and a pinball table--in fact, the original name was PinBowl, but someone beat me to the name in the AppStore.
Check out the
Tilt-a-Bowl website
, and if you are a friend of mine (real or Facebook)
check this link out to see how you can help me promote the game to the masses
.
Thanks!